10 S. HANOVER STREET, CARLISLE, PA 17013 | Phone: 717-960-1000 | Fax: 717-960-1010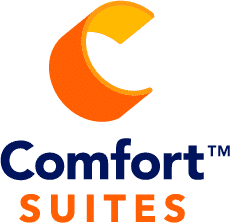 In the Heart of Downtown
A 105 room, eco-friendly, all suites hotel with meeting and banquet facilities for up to 400 people, the Comfort Suites Hotel, situated in the HEART of historic downtown Carlisle, will provide all the amenities the discerning business or leisure traveler has come to expect.



Minutes from Carlisle Fairgrounds & US Army Heritage Center, Carlisle Barracks
Walking Distance to Dickinson College
Onsite 1794 The Whiskey Rebellion - Carlisle's #1 Rated Restaurant
All 'Suites' Room Hotel
Pet-Friendly Hotel
Complimentary breakfast Comfort Suites Downtown Carlisle Amenities
10 S. HANOVER STREET, CARLISLE, PA 17013 | 717-960-1000 Facebook Posts
Mercato Mio Italian Market located in the Hilton Garden Inn is now hiring experienced Cooks to join our growing team! If you're a hard-working professional and have a passion for food then this is the perfect place for you!
Responsibilities for Cook include :
•Prepare food items for customers as requested, including special requests, in a timely and consistent manner per restaurant guidelines and procedures
•Determine food and supply needs based on rotating menus
•Inspect food products and supplies as needed
•Ensure work environment and stations are clean and sanitized
•Check food before it is served to customers
•Control and minimize waste
•Comply with outlined safety regulations and procedures
Qualifications for Cook:
•2-3 years food service or restaurant experience required
•Ability to lift and carry up to 30 pounds
•Comfortable standing, stopping, squatting, twisting, and moving frequently
•Ability to pass a food service sanitation course
•Familiarity with general kitchen equipment and appliances
•Strong working knowledge of food preparation techniques, cooking methods, and safety and sanitation practices
•Ability to read, comprehend, and follow recipes
Apply online or in person today!
...

See More

See Less